Archive for the 'Announcement' Category
19

NOV
Photo courtesy of Pardon Me For Asking
A favorite local blog, Pardon Me For Asking, has revealed the existence of a new "cafe by day, cocktail bar by night" establishment, PDQ/Pretty Damn Quick, on Sackett St in Carroll Gardens.
They have daytime wifi, but no word anywhere, even on their own website, regarding their coffee program.
continue reading
12

NOV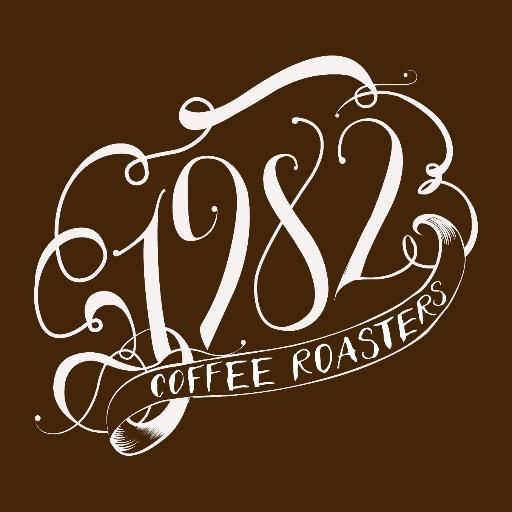 Via that amazing source of coffee intel, New York Coffee Jobs, run by the indefatigable Mike White (of Shotzombies), I saw that a new coffee roaster, the strangely named 1982 Coffee, has popped up in Borough Park. It looks from their Instagram that they opened in early September.
Has anyone tried this place?
continue reading
12

NOV
Erika Vonie, Variety Coffee's director of quality control and barista training, is speaking tonight 11/12 7pm at Cafe Grumpy's Greenpoint roastery on how climate change affects specialty coffee. Other topics include hospitality in the coffee industry. Awesome poster by Danie Drankwalter.
continue reading
12

NOV
Somehow we missed the fact that it's New York Coffee Week, sponsored by Foursquare, and nearly over.
As part of that, Búdin, Greenpoint's Nordic-focused cafe, is hosting a cupping this Saturday 10/14 featuring coffees not usually found in this part of the world, including Tim Wendelboe, Drop Coffee, and La Cabra, along with Lofted, roasted in Bushwick.
Tickets are $8 plus a service fee on EventBrite.
continue reading
10

NOV
This Thursday 3pm, NYU's Coffee Club is hosting a free screening of the documentary Barista at that school's Kimmel Center. Strangely, the event is not listed on their nice looking website, but you can find it on their Facebook Page. Cafe Grumpy coffee will be served.
Correction: It's apparently only for NYU students, but if you contact them they might find room for you.
continue reading
10

NOV
According to Bowery Boogie, one of the best neighborhood blogs, Brooklyn-based Heartbeet Juicery is leaving 85 Stanton Street, with the mysterious Rise Coffee to take its place. Anybody have any info on this spot? We couldn't find anything.
Last month they also reported that Ceci Cela will be opening a Lower East Side shop on Delancey next to the Bowery Ballroom. This Soho stalwart was a favorite of ours as recently as 10 years ago, but there is a lot more competition in the French pastry realm these days, with most of the new spots having far better service than Ceci Cela. They're not even mentionable these days in the coffee realm, but maybe the new shop will see them using a better roaster.
continue reading
17

OCT
According to Eater, the strangely named and conceived Cobble Hill, Brooklyn coffee shop Roogla has closed, after a year and a half run. Most people thought the shop was named Roogia, due to poor font choice.
Roogla was one of the first New York City cafes to sport an Alpha Domininche Steampunk, a machine that produces coffee using a semi-automated method that's somewhere between a pourover and a French press, but the coffee that came out of theirs was always too hot to drink. Otherwise, their coffee offerings were not bad, but we never had much of a desire to patronize the shop.
However, the unexplained focus on just-ok house-made rugelach, of which their name Roogla is apparently a diminutive, the odd seating choices, and lack of street visibility seems to have doomed them.
continue reading
30

AUG
Cafe Grumpy's in-house bakery, formerly located next to their Essex Street shop, has closed permanently as of this past Wednesday, August 27th, 2014. Although we don't eat as many baked goods as we used to, whenever we wanted a savory biscuit, a Cafe Grumpy branch was where we headed, and we're sad to hear about the bakery's demise. Right now Cafe Grumpy is stocking products from Boerum Hill's Bien Cuit, but owner Caroline Bell says there are more items coming to the pastry case in the near future.
continue reading
26

APR
40 Weight Cafe
According to co-owner Matthew Marks, as of March 31st, 2013, 40 Weight Coffee Roasters has parted ways with Sweetwolf's, a Park Slope restaurant on the corner of 6th Ave and 12th St that they somewhat awkwardly shared the space with.
Perhaps 40 Weight Cafe's former regulars will make their way to Supercollider, a daytime cafe and nighttime craft beer bar that occupies a somewhat dead stretch of 4th Ave near the uptown Prospect Ave R station and is supposed to open next Friday, May 3rd. Supercollider will be bringing in Danny Latte as head barista, and while 40 Weight Coffee has no ownership stake in the venture, they are providing coffee, training, and all initial setup and consultation.
We didn't take any photos, since the gate was down when we arrived today, but blog South Slope News has a shot of the front. We'll have more information and photos soon.
continue reading
08

APR
Skytown | Bushwick
Tar Pit, a favorite cafe of ours in a desolate part of East Williamsburg, has taken over the coffee program at Skytown, a bar/cafe/restaurant straddling two other Brooklyn neighborhoods, Bedford Stuyvesant and Bushwick. Former motorcycle mechanic Kerry Sano, one of the owners of Tar Pit Cafe, previously owned a repair shop and became friends with Skytown owner Jeff Pan while working on his motorcycle.

Read the rest of this entry »
continue reading