Archive for November, 2015
19

NOV
(Edit: If you're just reading this now, it's already too late.) West 30s Garment District shop Till & Sprocket, open for 10 weeks, is the best new shop we've been to in a while, but unfortunately they are downsizing their coffee program in two to three weeks. Apparently, their inclusive business model, which includes farm to table fare, a daytime cafe, craft beer, craft cocktails, and an attached co-working space, is over budget, and they've sadly decided to deprecate the part we care about the most.
Josip Drazenovich, most recently of Odradeks, designed the entire drinks program, on the coffee side bringing in Lofted (roasted in Bushwick) and Sweetleaf (roasted in Greenpoint). Sweetleaf's roasting has finally hit its stride, and Josip pulls great shots of their Slapshot espresso.
Till & Sprocket is also one of the few shops in New York City with a Mahlkönig EK 43 grinder, a tool that, paired with a knowledgeable operator, can produce a thick, long espresso drink sometimes called an EK shot.
Stop in before Till & Sprocket dumbs down their coffee program and ask for a delicious Lofted EK shot.
continue reading
19

NOV
Photo courtesy of Pardon Me For Asking
A favorite local blog, Pardon Me For Asking, has revealed the existence of a new "cafe by day, cocktail bar by night" establishment, PDQ/Pretty Damn Quick, on Sackett St in Carroll Gardens.
They have daytime wifi, but no word anywhere, even on their own website, regarding their coffee program.
continue reading
12

NOV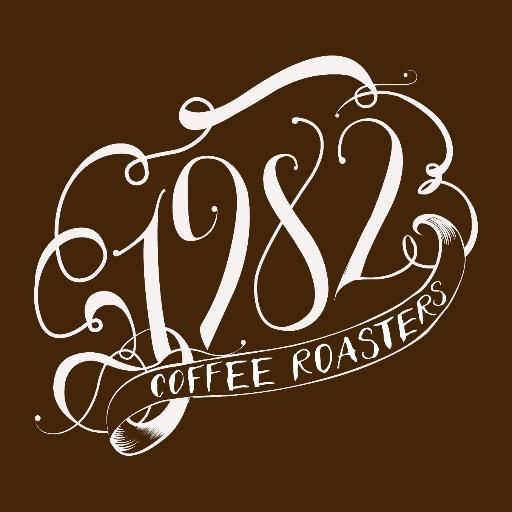 Via that amazing source of coffee intel, New York Coffee Jobs, run by the indefatigable Mike White (of Shotzombies), I saw that a new coffee roaster, the strangely named 1982 Coffee, has popped up in Borough Park. It looks from their Instagram that they opened in early September.
Has anyone tried this place?
continue reading
12

NOV
Erika Vonie, Variety Coffee's director of quality control and barista training, is speaking tonight 11/12 7pm at Cafe Grumpy's Greenpoint roastery on how climate change affects specialty coffee. Other topics include hospitality in the coffee industry. Awesome poster by Danie Drankwalter.
continue reading
12

NOV
Somehow we missed the fact that it's New York Coffee Week, sponsored by Foursquare, and nearly over.
As part of that, Búdin, Greenpoint's Nordic-focused cafe, is hosting a cupping this Saturday 10/14 featuring coffees not usually found in this part of the world, including Tim Wendelboe, Drop Coffee, and La Cabra, along with Lofted, roasted in Bushwick.
Tickets are $8 plus a service fee on EventBrite.
continue reading
10

NOV
This Thursday 3pm, NYU's Coffee Club is hosting a free screening of the documentary Barista at that school's Kimmel Center. Strangely, the event is not listed on their nice looking website, but you can find it on their Facebook Page. Cafe Grumpy coffee will be served.
Correction: It's apparently only for NYU students, but if you contact them they might find room for you.
continue reading
10

NOV
According to Bowery Boogie, one of the best neighborhood blogs, Brooklyn-based Heartbeet Juicery is leaving 85 Stanton Street, with the mysterious Rise Coffee to take its place. Anybody have any info on this spot? We couldn't find anything.
Last month they also reported that Ceci Cela will be opening a Lower East Side shop on Delancey next to the Bowery Ballroom. This Soho stalwart was a favorite of ours as recently as 10 years ago, but there is a lot more competition in the French pastry realm these days, with most of the new spots having far better service than Ceci Cela. They're not even mentionable these days in the coffee realm, but maybe the new shop will see them using a better roaster.
continue reading